Here is an update on a new kind of emerging care insurance…to pay the cost of short term, or recovery care.  Policies are far less expensive than traditional long term care insurance and medical qualification is a little easier.  What is it and for whom may it be appropriate?
Let's first look at what short term care insurance does not do.  It does not pay for extended care beyond a year.  Other than that, it works much like traditional long term care insurance.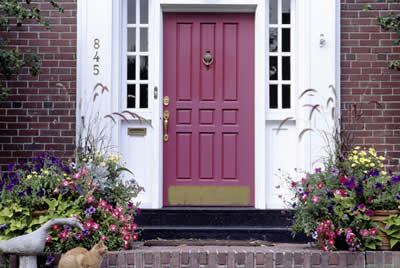 Short term care insurance policies generally have short Elimination Periods of zero, 15, 20 or 30 days.  The Elimination Period can best be thought of as the policy deductible…you will not be reimbursed for the "X" number of days of care.  After deciding on the Elimination Period, you then select a Daily Benefit of about $50 – $300 per day.  Of course, the higher the Daily Benefit (and the shorter the Elimination Period), the more costly is the policy.  Benefit Periods usually range from 100 days to almost one year.  The Benefit Period is most often the number of days for which you can be reimbursed for paid care, although one insurance company offers a "pool" of benefit dollars (better).  Some policies allow for optional inflation protection.
How sick or hurt do you have to be before benefits are paid?  The benefit triggers are similar to those of traditional long term care insurance policies.  Typically, you need to be certified as needing help with at least two of the six Activities of Daily Living (bathing, dressing, eating, continence, toileting, and transferring), or as having a "severe cognitive impairment"…think Alzheimer's or other forms of dementia.  unlike traditional long term care insurance, a written plan of care is not required nor must the need for assistance be expected to last at least 90 days.
Where may you receive care?  All of the policies I analyzed pay for care in a nursing home.  Most, but not all, cover assisted living facilities.  Reimbursement for home care costs differed with each insurance company.  One company's policy covers everything from companion/homemaker through Registered Nurse-level home care.  Another only covers home care that is provided by a nurse or therapist (physical therapist, speech therapist, ect.).  Yet another does not cover home care at all.
Who should consider short term care insurance?
1. Those with a traditional long term care insurance policy having a 60-day or longer Elimination Period.  My own (and my wife's) really good long term care policy has a 90-day Elimination Period.  I became concerned about not being reimbursed for the first 90 days.  Depending upon our care situation, that could cost us tens of thousands of dollars.  Contact me and I will share with you the short term care policies we did buy and why we selected them.
2. People with roughly $20,000 – $60,000 in assets who want protection against the cost of care during a relatively short recovery following a hospital stay.  Long term care insurance is generally not advisable for folks with less than about $60,000 net worth, but less expensive short term care insurance may be.
3. People who know they need traditional long term care insurance, but have waited too long to buy it because: a) they have become older while waiting and long term care insurance is no longer affordable for them or, b) They no longer qualify medically for long term care insurance but may still be able to obtain a short term care policy.
Short term care insurance, while very reasonably priced, is not the complete answer to solving your long term care planning problem.  However, as I was quoted recently in the Wall Street Journal, "Almost any…care insurance is better than no…care insurance."  (I actually said "long term care insurance", but my statement applies to short term care as well.)  Insurance that will save you $20,000 when you need care is going to save you $20,000 more than your current "plan" will.
Important:  This is not a do-it-yourself project.  Like traditional long term care insurance policies, short term care/recovery care policies are not standardized…they vary greatly.  For your own peace of mind and pocketbook, work with a specialist who can help you select the company and policy that will affordably cover the care you will likely need.
Disclaimer: Actual policy language, rather than the contents of this eNewsletter always takes precedence.  Long term care (and short term care) insurance policies vary widely from company to company & within the same company.  Raymond Smith, The Long Term Care Specialist, does not give legal or tax advice.  Consult your tax advisor or attorney for these matters.
© Raymond Smith, The Long Term Care Specialist, 2012